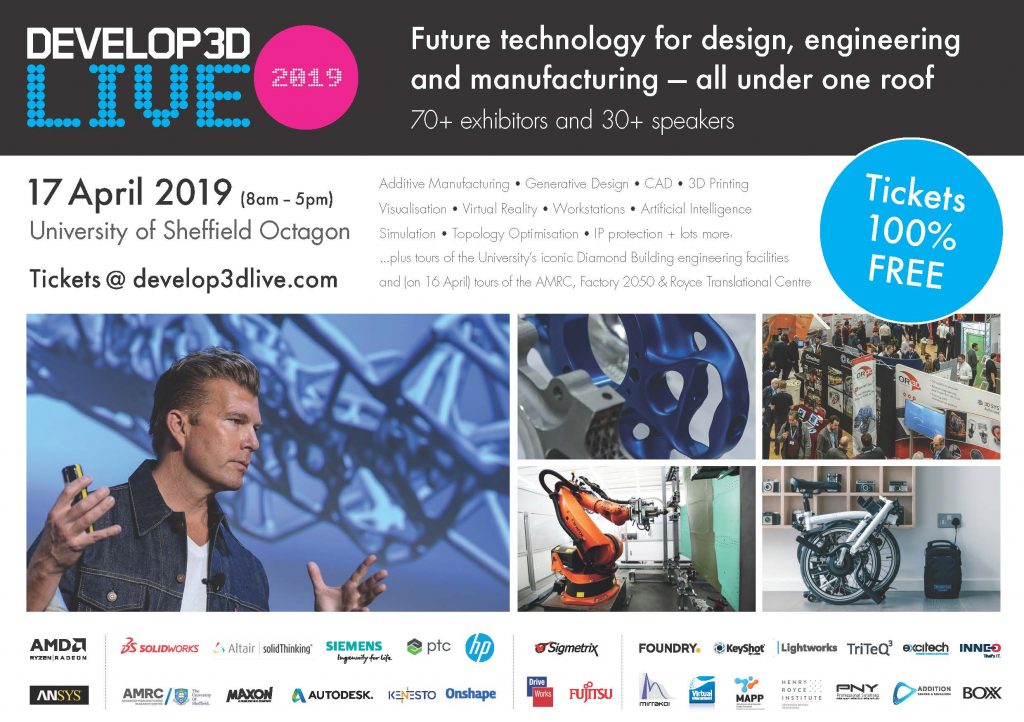 The University of Sheffield is hosting the Develop 3D Live conference and exhibition on Wednesday 17th April and we would like to invite MD Club members to attend.
The event is free and there will be up to 70 exhibitors including the MD Club, Pitch-In, and MD Club member Performance Engineered Solutions.
There will be a range of speakers, workshops and industry panels throughout the day and the event is being opened by the University of Sheffield's Vice-President and Head of the Faculty of Engineering Mike Hounslow. The conference themes are Additive Manufacturing, Augmented Reality and Virtual Reality.
More information and registration details are here.