On Wednesday 13 October we were delighted to host the first face-to-face networking event since the pandemic began. Unlocking Innovation through Skills and Talent featured the familiar and new faces of our members across South Yorkshire businesses, as well as academics, graduates and students from Sheffield Hallam University and the University of Sheffield, to explore how investing in talent and upskilling your workforce can drive productivity and growth in business.
Professor Dave Petley, Vice-President for Innovation at The University of Sheffield welcomed delegates to the event, highlighting the opportunity the MD Club provides for key decision-makers and the academic community in South Yorkshire to network and collaborate.
The presentations were opened by Richard Brown, Managing Director at LabLogic, who shared how local collaboration with the Sheffield universities on schemes such as RISE, Knowledge Transfer Partnerships and internships have driven business growth.
The next industry speakers were Stephen Shaw, Global Engineering Director and Luke Farmer, Technical Manager from AESSEAL who talked about the digital roadmap for the future growth of the business and the role that upskilling workforces and targeted recruitment of staff with the right skills will support this growth.
Our final industry speaker was Magnomatics. Dave Latimer, CEO was joined by Andrew Kay, a 4th year Aerospace Engineering student at the University of Sheffield undertaking a year in industry with the business. Dave shared with us Magnomatics' experience of how providing young people with opportunities supported the growth of their business by developing knowledge exchange. Andrew shared with attendees how his year in business provided insight, building on his academic experience in practice, whilst providing Magnomatics with access to his current knowledge and fresh thinking.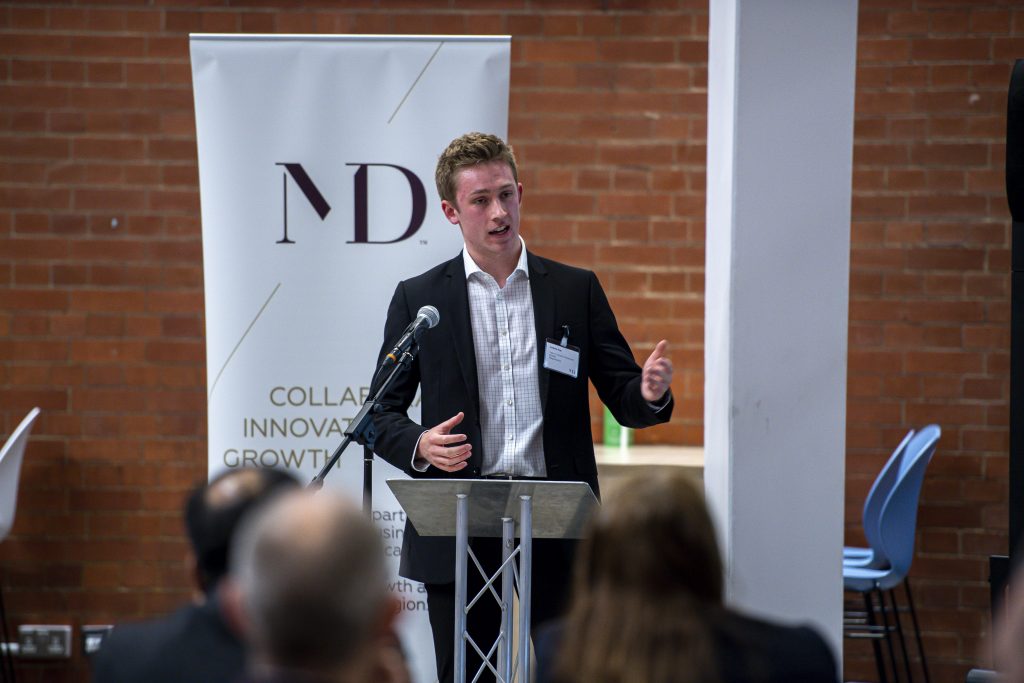 The University of Sheffield's Advanced Manufacturing Research Centre (AMRC) Training Centre hosted representatives: Daniel Swift, Business Development Account Manager and Nichola Jones, Director. They introduced the Institute of Technology Bid and how bringing together universities, employers and higher education facilities to become a fully aligned system with true collaboration can improve education skills bases and engagement with employers.
Our final set of speakers were from Sheffield Hallam University. Dharmendra Shadija, Head of the Department of Computing and Dr Alexandra Anderson, Principal Lecturer, Department of Management discussed how Help to Grow: Management and Digital Boost can help businesses develop a growth action plan, working with experts and dedicated development consultants to develop teams and operational efficiencies in business.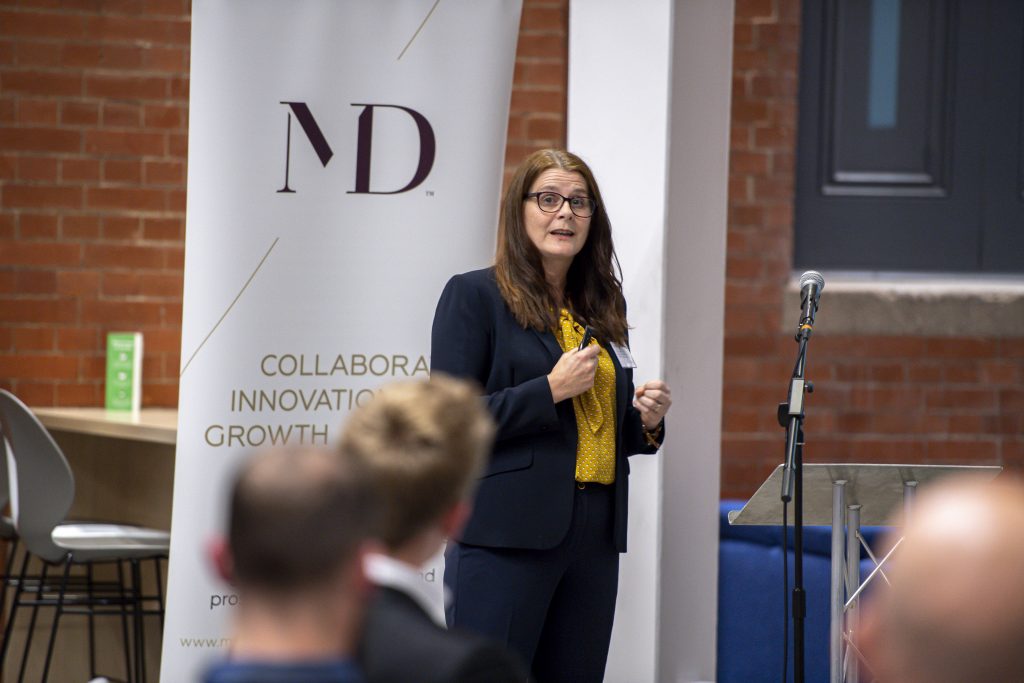 Kevin Kerrigan, Pro-Vice Chancellor for Business and Enterprise at Sheffield Hallam University closed the event, highlighting the varied examples of programmes both universities deliver with business and industry in South Yorkshire to unlock innovation through skills and talent.
The event then opened for networking between academics and industry professionals in attendance.
Thank you to all who attended.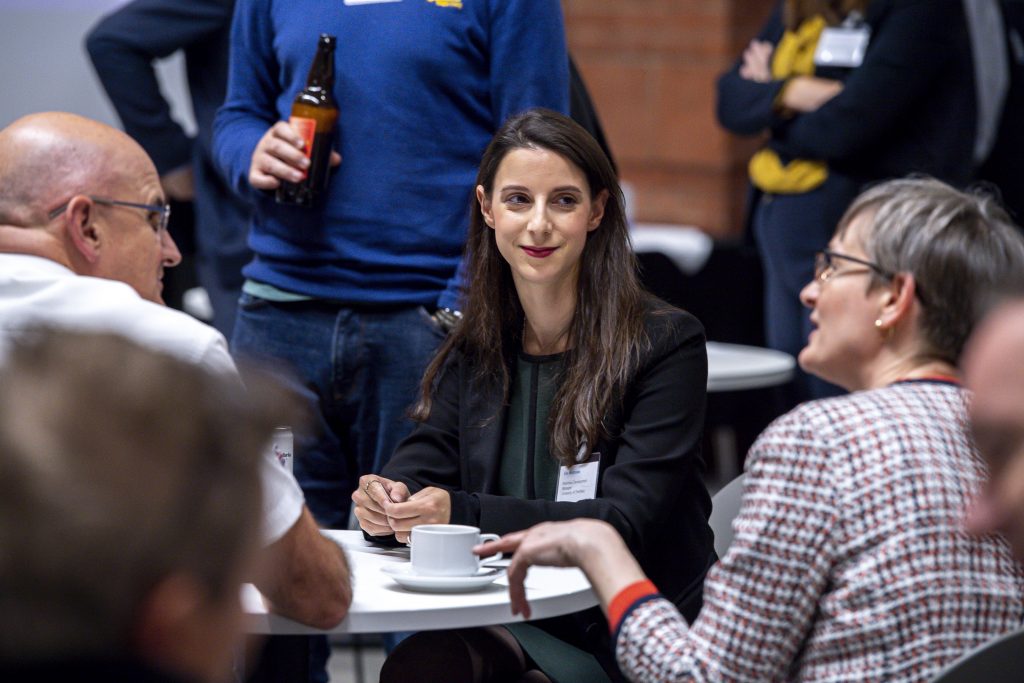 ---
Are you interested in joining the MD Club? We're open to regional business leaders in South Yorkshire and expert academics from the University of Sheffield or Sheffield Hallam University, and other regional organisations that support innovation and exchange knowledge for future partnerships.