Are you an SME or charity in Sheffield and the surrounding area? Do you want to host a funded student internship?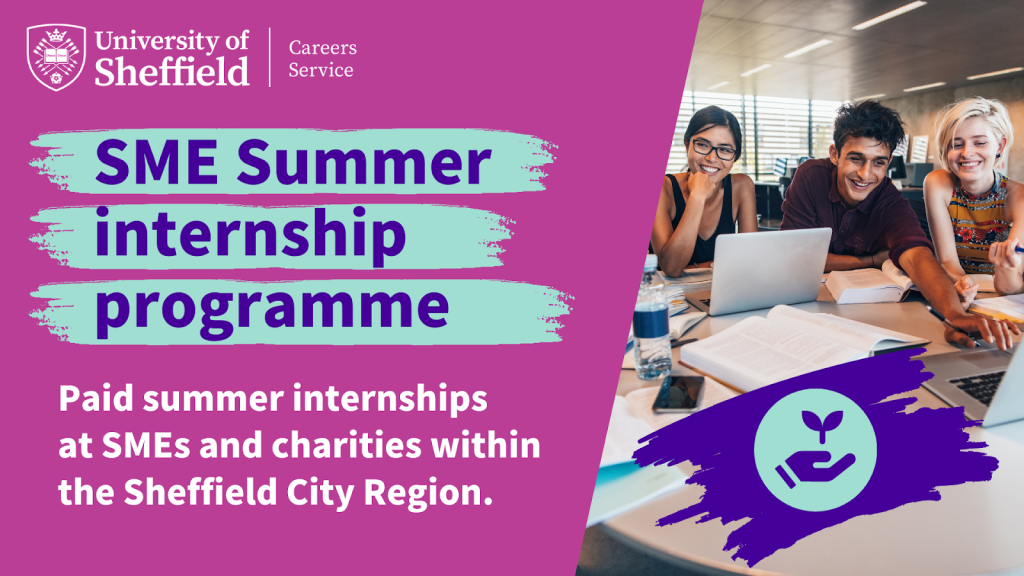 The University of Sheffield is offering 30 x £1,000 grants to local organisations to host a paid student internship through the SME Summer Internship Programme. A talented student will bring new ideas to your team as they develop their industry experience.
Applications to host a funded internship are now open. All internships must be a minimum of 70 hours. There is no maximum duration so employers can partially fund a longer internship if you wish to. The University of Sheffield will advertise vacancies to students before employers shortlist and appoint a successful candidate.
To facilitate opportunities of high developmental value, funding is not allocated on a first-come-first-served basis. We are particularly interested in applications from sectors where unpaid work experience is the norm and sectors hardest hit by the pandemic. This opportunity is funded by the Rob Pulford First Gen+ Fund.
View the full information pack here – this includes a link to the application form and recruitment guidance. The application deadline is Wednesday 5th April 2023.
Hear from previous organisations and interns on their experience of the programme here.
For any queries please contact the Placements and Employability Programmes team: employabilityprogrammes@sheffield.ac.uk